');--success-svg-icon:url('data:image/svg+xml;utf8,');--info-svg-icon:url('data:image/svg+xml;utf8,');--chevron-svg-icon:url('data:image/svg+xml;utf8,');--checkbox-svg-icon:url('data:image/svg+xml;utf8,');--radiobutton-svg-icon:url('data:image/svg+xml;utf8,');--show-password-svg-icon:url('data:image/svg+xml;utf8,');--hide-password-svg-icon:url('data:image/svg+xml;utf8,');--error-svg-icon-color:var(--red-500);--success-svg-icon-color:var(--emerald-700);--info-svg-icon-color:var(--sky-500);--chevron-svg-icon-color:var(--grey-900);--checkbox-svg-icon-color:var(--grey-900);--radiobutton-svg-icon-color:var(--grey-900);--show-password-svg-icon-color:var(--grey-900);--hide-password-svg-icon-color:var(--grey-900);--bde-woo-notices__icon-size:16px;--bde-woo-notices__padding:24px;--bde-woo-notices__border-radius:4px;--bde-woo-notices__error-background:var(--red-50);--bde-woo-notices__error-text:var(--red-500);--bde-woo-notices__error-link-text:var(--red-500);--bde-woo-notices__error-link-text-hover:var(--red-500);--bde-woo-notices__info-background:var(--sky-100);--bde-woo-notices__info-text:var(--sky-500);--bde-woo-notices__info-link-text:var(--sky-500);--bde-woo-notices__info-link-text-hover:var(--sky-500);--bde-woo-notices__success-background:var(--emerald-100);--bde-woo-notices__success-text:var(--emerald-700);--bde-woo-notices__success-link-text:var(--emerald-700);--bde-woo-notices__success-link-text-hover:var(--emerald-700);--bde-woo-sale-badge__border-radius:2px;--bde-woo-sale-badge__padding:4px 8px;--bde-woo-ratings__star-color:var(--yellow-500);--bde-woo-ratings__star-size:18px;--bde-woo-ratings__filled-star-svg:url('data:image/svg+xml;utf8,');--bde-woo-ratings__empty-star-svg:url('data:image/svg+xml;utf8,');--bde-woo-product-images__border-radius:4px;--bde-woo-product-images__border-width:0px;--bde-woo-product-images__border-color:var(--grey-300);--bde-woo-wrappers__background-color:var(--white);--bde-woo-wrappers__border-radius:4px;--bde-woo-wrappers__border-color:var(--grey-300);--bde-woo-wrappers__border-width:1px;--bde-woo-wrappers__shadow:rgba(0,0,0,.05) 0 1px 3px,rgba(0,0,0,.05) 0 1px 2px;--bde-woo-tables__header-color:var(--grey-100);--bde-woo-tables__background-color:var(--white);--bde-woo-tables__border-radius:4px;--bde-woo-tables__border-width:1px;--bde-woo-widgets__chip-background-color:transparent;--bde-woo-widgets__chip-background-color-hover:var(--indigo-50);--bde-woo-widgets__chip-text-color:inherit;--bde-woo-widgets__handle-border-color:var(--grey-300);--bde-woo-widgets__handle-background-color:var(--white);--bde-woo-widgets__handle-background-color-hover:var(--white);--bde-woo-widgets__handle-shadow:rgba(0,0,0,.05) 0 1px 3px,rgba(0,0,0,.05) 0 1px 2px;--bde-woo-widgets__handle-shadow-hover:var(--grey-300) 0 0 4px;--bde-woo-widgets__remove-item-from-cart-color:var(--grey-450);--bde-woo-select2__active-item-background-color:var(--indigo-50);--bde-woo-gallery__zoom-icon-shadow:rgba(0,0,0,.05) 0 1px 3px,rgba(0,0,0,.05) 0 1px 2px;--bde-woo-payment-box-background-color:var(--grey-100);--bde-woo-payment-box-border-color:var(--grey-200);--bde-woo-payment-box-border-width:1px;--bde-woo-quicklook-button-icon:url(/wp-content/uploads/breakdance/css/icons/eye.svg);--bde-woo-quicklook-button-background-color:none;--bde-woo-quicklook-button-icon-size:20px;--bde-woo-quicklook-button-backdrop-color:rgba(0,0,0,.15);--bde-woo-quicklook-button-backdrop-opacity:.7;--bde-woo-quicklook-modal-background-color:var(--white);--bde-woo-quicklook-overlay-color:rgba(0,0,0,.7);--bde-woo-quicklook-close-button-size:2em;--bde-woo-quicklook-arrow-size:1em;--bde-woo-quicklook-arrow-color:var(--white);--bde-woo-swatch-space-between-options:10px;--bde-woo-swatch-padding:7px;--bde-woo-swatch-color-width:30px;--bde-woo-swatch-color-height:30px;--bde-woo-swatch-border:1px solid var(--grey-200);--bde-woo-swatch-border-color-hover:var(--grey-400);--bde-woo-swatch-shadow:none;--bde-woo-swatch-shadow-hover:none;--bde-woo-swatch-background:var(--white);--bde-woo-swatch-background-hover:var(--grey-50);--bde-woo-swatch-color-padding:2px;--bde-woo-swatch-tooltip-color:var(--white);--bde-woo-swatch-tooltip-background:var(--grey-900);--bde-woo-swatch-tooltip-padding:7px;--bde-woo-swatch-space-after-label:8px;--bde-woo-responsive__stack:row}:root{--bde-links-color:#000;--bde-links-color-hover:#000;--bde-button-primary-background-color:var(--bde-brand-primary-color);--bde-button-primary-background-color-hover:var(--bde-brand-primary-color-hover);--bde-button-secondary-border-color:var(--bde-brand-primary-color);--bde-button-secondary-border-color-hover:var(--bde-brand-primary-color);--bde-button-secondary-text-color:var(--bde-brand-primary-color);--bde-button-secondary-background-color-hover:var(--bde-brand-primary-color);--bde-button-text-text-color:var(--bde-links-color);--bde-button-text-text-color-hover:var(--bde-links-color-hover);--bde-button-font-size:var(--bde-body-font-size);--bde-form-font-size:var(--bde-body-font-size);--bde-form-input-border-top-left-radius:var(--bde-form-input-border-radius);--bde-form-input-border-top-right-radius:var(--bde-form-input-border-radius);--bde-form-input-border-bottom-left-radius:var(--bde-form-input-border-radius);--bde-form-input-border-bottom-right-radius:var(--bde-form-input-border-radius);--bde-form-input-border-top:var(--bde-form-input-border-width) solid var(--bde-form-input-border-color);--bde-form-input-border-right:var(--bde-form-input-border-width) solid var(--bde-form-input-border-color);--bde-form-input-border-bottom:var(--bde-form-input-border-width) solid var(--bde-form-input-border-color);--bde-form-input-border-left:var(--bde-form-input-border-width) solid var(--bde-form-input-border-color);--bde-form-label-color:var(--bde-headings-color);--bde-form-input-focused-border-color:var(--bde-brand-primary-color);--bde-form-input-focused-shadow:var(--bde-brand-primary-color) 0 0 2px;--bde-form-checkbox-selected-color:var(--bde-brand-primary-color);--bde-z-index-lightbox:1100;--bde-z-index-popup:1050;--bde-z-index-modal:1000;--bde-z-index-modal-backdrop:calc(var(--bde-z-index-modal) - 1);--bde-z-index-high:300;--bde-z-index-medium:200;--bde-z-index-low:100;--bde-z-index-sticky:10;--bde-z-index-minicart:var(--bde-z-index-modal);--bde-z-index-minicart-backdrop:var(--bde-z-index-modal-backdrop);--bde-z-index-menu-dropdown:var(--bde-z-index-modal);--bde-z-index-menu-mobile:var(--bde-z-index-modal);--bde-z-index-menu-backdrop:var(--bde-z-index-modal-backdrop);--bde-z-index-search-fullscreen:var(--bde-z-index-modal);--bde-z-index-back-to-top:var(--bde-z-index-high);--bde-z-index-scroll-progress:var(--bde-z-index-high);--bde-z-index-header-sticky:var(--bde-z-index-medium);--bde-z-index-header-overlay:calc(var(--bde-z-index-header-sticky) - 1);--bde-z-index-social-share-buttons:var(--bde-z-index-low);--bde-woo-base-text-color:var(--bde-body-text-color);--bde-woo-base-headings-color:var(--bde-headings-color);--bde-woo-base-primary-color:var(--bde-brand-primary-color);--bde-woo-base-primary-color-hover:var(--bde-brand-primary-color-hover);--bde-woo-base-extra-small-gaps:calc(var(--bde-woo-base-small-gaps)/var(--bde-woo-base-ratio));--bde-woo-base-small-gaps:calc(var(--bde-woo-base-space)/var(--bde-woo-base-ratio));--bde-woo-base-standard-gaps:var(--bde-woo-base-space);--bde-woo-base-medium-gaps:calc(var(--bde-woo-base-space)*var(--bde-woo-base-ratio));--bde-woo-base-big-gaps:calc(var(--bde-woo-base-medium-gaps)*var(--bde-woo-base-ratio));--bde-woo-base-large-gaps:calc(var(--bde-woo-base-big-gaps)*var(--bde-woo-base-ratio));--bde-woo-base-extra-large-gaps:calc(var(--bde-woo-base-large-gaps)*var(--bde-woo-base-ratio));--bde-woo-typography-ratio:var(--bde-font-size-ratio);--bde-woo-typography__size-small:calc(var(--bde-woo-typography__size-standard)/var(--bde-woo-typography-ratio));--bde-woo-typography__size-small-font-family:var(--bde-body-font-family);--bde-woo-typography__size-standard:var(--bde-body-font-size);--bde-woo-typography__size-standard-font-family:var(--bde-body-font-family);--bde-woo-typography__size-medium:calc(var(--bde-woo-typography__size-standard)*var(--bde-woo-typography-ratio));--bde-woo-typography__size-medium-font-family:var(--bde-heading-font-family);--bde-woo-typography__size-large:calc(var(--bde-woo-typography__size-medium)*var(--bde-woo-typography-ratio));--bde-woo-typography__size-large-font-family:var(--bde-heading-font-family);--bde-woo-typography__size-extra-large:calc(var(--bde-woo-typography__size-large)*var(--bde-woo-typography-ratio));--bde-woo-typography__size-extra-large-font-family:var(--bde-heading-font-family);--bde-woo-buttons-and-links__text-link-color:#000;--bde-woo-buttons-and-links__text-link-color-hover:#000;--bde-woo-buttons-and-links__nav-link-color:var(--bde-woo-base-text-color);--bde-woo-buttons-and-links__nav-link-color-hover:var(--bde-woo-base-text-on-primary-color);--bde-woo-buttons-and-links__nav-link-color-active:var(--bde-woo-base-primary-color);--bde-woo-forms__spacing-after-label:var(--bde-form-after-label);--bde-woo-forms__spacing-between-fields:var(--bde-form-gap);--bde-woo-forms__spacing-between-columns:var(--bde-woo-base-extra-large-gaps);--bde-woo-forms__labels-color:var(--bde-form-label-color);--bde-woo-forms__inputs-background-color:var(--bde-form-input-background-color);--bde-woo-forms__inputs-text-color:var(--bde-form-text-color);--bde-woo-forms__inputs-placeholder-color:var(--bde-form-input-placeholder-color);--bde-woo-forms__inputs-border-color:var(--bde-form-input-border-color);--bde-woo-forms__inputs-border-width:var(--bde-form-input-border-width);--bde-woo-forms__inputs-border-radius:var(--bde-form-input-border-top-left-radius) var(--bde-form-input-border-top-right-radius) var(--bde-form-input-border-bottom-right-radius) var(--bde-form-input-border-bottom-left-radius);--bde-woo-forms__inputs-background-color-focused:var(--bde-form-input-focused-background-color);--bde-woo-forms__inputs-border-color-focused:var(--bde-form-input-focused-border-color);--bde-woo-forms__inputs-shadow-focused:var(--bde-form-input-focused-shadow);--bde-woo-forms__inputs-shadow:var(--bde-form-input-input-shadow);--bde-woo-forms__inputs-select2-hover-item:var(--bde-woo-base-primary-color);--bde-woo-forms__labels-required-color:var(--bde-form-label-required-color);--bde-woo-forms__labels-required-size:var(--bde-form-label-required-size);--bde-woo-forms__labels-required-nudge-x:var(--bde-form-label-required-nudge-x);--bde-woo-forms__labels-required-nudge-y:var(--bde-form-label-required-nudge-y);--bde-woo-tables__border-color:var(--bde-woo-base-border-color);--bde-woo-sale-badge__background-color:var(--bde-woo-base-primary-color);--bde-woo-sale-badge__text-color:var(--bde-woo-base-text-on-primary-color);--bde-woo-sale-badge__font-weight:var(--bde-woo-typography-font-weight-heavy);--bde-woo-sale-badge__font-size:var(--bde-woo-typography__size-standard);--bde-woo-widgets__chip-text-color-hover:var(--bde-woo-buttons-and-links__text-link-color);--bde-woo-widgets__handle-border-color-hover:var(--bde-woo-base-primary-color);--bde-woo-notices__padding-left:calc(var(--bde-woo-notices__padding) + var(--bde-woo-notices__icon-size) + (var(--bde-woo-notices__icon-size)/2));--bde-woo-quicklook-button-text-color:var(--bde-button-primary-text-color);--bde-woo-quicklook-button-background-color-hover:var(--bde-woo-quicklook-button-background-color);--bde-woo-quicklook-button-icon-spacing:var(--bde-woo-base-standard-gaps);--bde-woo-quicklook-close-button-color:var(--bde-woo-base-headings-color);--bde-woo-quicklook-arrow-color-hover:var(--bde-woo-quicklook-arrow-color);--bde-woo-quicklook-arrow-background-color:var(--bde-brand-primary-color);--bde-woo-quicklook-arrow-background-color-hover:var(--bde-woo-quicklook-arrow-background-color);--bde-woo-swatch-space-between-items:var(--bde-woo-base-medium-gaps);--bde-woo-swatch-background-selected:var(--bde-woo-swatch-background-hover);--bde-woo-swatch-border-color-selected:var(--bde-woo-swatch-border-color-hover);--bde-woo-swatch-shadow-selected:var(--bde-woo-swatch-shadow-hover);--bde-woo-swatch-color-background:var(--bde-woo-swatch-background)}:root{--bde-font-size-ratio:1.33;--bde-base-font-size:min(max(1.6rem,calc(1.6rem + ((1vw - .48rem)*0.4464))),2.1rem)}.breakdance *,.breakdance *:before,.breakdance *:after{box-sizing:border-box}.breakdance img{max-width:100%;height:auto}.breakdance figure{width:100%;margin-left:0;margin-right:0}.breakdance{background-color:var(--bde-background-color);color:var(--bde-body-text-color)}.breakdance h1{color:var(--bde-headings-color)}.breakdance a{color:var(--bde-links-color)}.breakdance{font-family:var(--bde-body-font-family);font-size:var(--bde-body-font-size);color:var(--bde-palette-color-4);font-size:min(max(1.6rem,calc(1.6rem + ((1vw - .48rem)*0.4464))),2.1rem)}.breakdance h1{font-family:var(--bde-heading-font-family)}.breakdance h1{font-size:var(--bde-h1-font-size)}.breakdance h1{font-family:"Asul",sans-serif}.breakdance h1{color:var(--bde-palette-color-2);font-size:var(--preset-id-3238ff56-fa80-47e6-baff-e56b648cdc35-font-size);font-family:var(--preset-id-3238ff56-fa80-47e6-baff-e56b648cdc35-font-family)}:root{--preset-id-3238ff56-fa80-47e6-baff-e56b648cdc35-font-family:bely-display;--preset-id-3238ff56-fa80-47e6-baff-e56b648cdc35-font-size:min(max(3rem,calc(3rem + ((1vw - .32rem)*3.5156))),7.5rem);--preset-id-4524c8fe-745c-4f75-abad-b9fc57186400-font-family:bely-display;--preset-id-4524c8fe-745c-4f75-abad-b9fc57186400-font-size:min(max(2.5rem,calc(2.5rem + ((1vw - .32rem)*1.7969))),4.8rem);--preset-id-4524c8fe-745c-4f75-abad-b9fc57186400-font-weight:400;--preset-id-4524c8fe-745c-4f75-abad-b9fc57186400-line-height:1;--preset-id-5593d561-2f30-42df-a1b8-d38a00fed8c3-font-family:bely;--preset-id-5593d561-2f30-42df-a1b8-d38a00fed8c3-font-size:min(max(2.6rem,calc(2.6rem + ((1vw - .32rem)*0.3125))),3rem);--preset-id-5593d561-2f30-42df-a1b8-d38a00fed8c3-font-weight:600;--preset-id-2d908ce2-3360-49e2-8846-657dee60cf93-font-size:min(max(2rem,calc(2rem + ((1vw - .32rem)*1.1111))),3.2rem);--preset-id-2d908ce2-3360-49e2-8846-657dee60cf93-font-weight:700;--preset-id-9db32797-1f06-435c-ad82-20580d2b6d61-font-size:min(max(1.8rem,calc(1.8rem + ((1vw - .32rem)*0.9259))),2.8rem);--preset-id-9db32797-1f06-435c-ad82-20580d2b6d61-font-weight:700;--preset-id-cb060c15-cef9-4615-bd73-b301172db6b1-font-size:min(max(1.6rem,calc(1.6rem + ((1vw - .32rem)*0.7407))),2.4rem);--preset-id-cb060c15-cef9-4615-bd73-b301172db6b1-font-weight:700;--preset-id-f9a8bbe1-33ca-46b2-91ab-6682b3a4dcc9-font-family:"Open Sans",sans-serif;--preset-id-f9a8bbe1-33ca-46b2-91ab-6682b3a4dcc9-font-size:18px;--preset-id-f9a8bbe1-33ca-46b2-91ab-6682b3a4dcc9-font-weight:600;--preset-id-f9a8bbe1-33ca-46b2-91ab-6682b3a4dcc9-text-transform:capitalize;--preset-id-9346f41a-a66b-4dad-a958-4de96df9fcc9-font-family:cortado;--preset-id-9346f41a-a66b-4dad-a958-4de96df9fcc9-font-size:min(max(4.8rem,calc(4.8rem + ((1vw - .32rem)*6.4062))),13rem);--preset-id-9346f41a-a66b-4dad-a958-4de96df9fcc9-font-weight:400;--preset-id-a0a048f4-3293-4657-9f8d-6743aa4c8d91-font-family:bely;--preset-id-a0a048f4-3293-4657-9f8d-6743aa4c8d91-font-size:min(max(2.1rem,calc(2.1rem + ((1vw - .32rem)*0.7031))),3rem);--preset-id-14b1d15d-2339-4331-aed9-a72c659b1ecb-font-family:"Open Sans",sans-serif;--preset-id-14b1d15d-2339-4331-aed9-a72c659b1ecb-font-size:min(max(2.4rem,calc(2.4rem + ((1vw - .32rem)*0.7813))),3.4rem);--preset-id-14b1d15d-2339-4331-aed9-a72c659b1ecb-font-weight:800;--preset-id-ce356c41-59a5-4b1b-9c72-1f4c183bf27e-font-family:"Open Sans",sans-serif;--preset-id-ce356c41-59a5-4b1b-9c72-1f4c183bf27e-font-size:min(max(2rem,calc(2rem + ((1vw - .32rem)*0.625))),2.8rem);--preset-id-ce356c41-59a5-4b1b-9c72-1f4c183bf27e-font-weight:700;--preset-id-bb8a0243-5ab5-4b0e-ac9d-bbdc8651cd04-font-family:"Open Sans",sans-serif;--preset-id-bb8a0243-5ab5-4b0e-ac9d-bbdc8651cd04-font-size:min(max(1.8rem,calc(1.8rem + ((1vw - .32rem)*0.625))),2.6rem);--preset-id-bb8a0243-5ab5-4b0e-ac9d-bbdc8651cd04-font-weight:600;--preset-id-6b478373-2f94-4969-bc0f-c84da4f4988b-font-size:min(max(1.4rem,calc(1.4rem + ((1vw - .32rem)*0.3125))),1.8rem);--preset-id-6b478373-2f94-4969-bc0f-c84da4f4988b-font-weight:500;--preset-id-20fab6b2-6341-46b9-92ad-f7db604d11f9-font-size:min(max(1.2rem,calc(1.2rem + ((1vw - .32rem)*0.3125))),1.6rem);--preset-id-20fab6b2-6341-46b9-92ad-f7db604d11f9-font-weight:500;--preset-id-20fab6b2-6341-46b9-92ad-f7db604d11f9-letter-spacing:1px;--preset-id-20fab6b2-6341-46b9-92ad-f7db604d11f9-text-transform:uppercase}:root{--bde-section-width:var(--site-width);--bde-section-vertical-padding:100px}:root{--header-height:min(max(7.8rem,calc(7.8rem + ((1vw - .32rem)*6.0938))),15.6rem);--site-width:min(1600px,90vw);--spacing-s:min(max(1rem,calc(1rem + ((1vw - .32rem)*1.1719))),2.5rem)}html{font-size:62.5%}*::-webkit-scrollbar{width:12px}*::-webkit-scrollbar-track{background:#000}*::-webkit-scrollbar-thumb{background-color:#fefefe;border-radius:6px;border:6px solid #000}@media (max-width:1119px){:root{--bde-font-size-ratio:1.3}.breakdance{font-family:var(--bde-body-font-family);font-size:var(--bde-body-font-size)}}@media (max-width:1023px){:root{--bde-font-size-ratio:1.28}.breakdance{font-family:var(--bde-body-font-family);font-size:var(--bde-body-font-size)}:root{--bde-section-vertical-padding:40px;--bde-section-horizontal-padding:20px}}@media (max-width:767px){:root{--bde-font-size-ratio:1.22}.breakdance{font-family:var(--bde-body-font-family);font-size:var(--bde-body-font-size)}:root{--bde-section-horizontal-padding:10px}}@media (max-width:479px){:root{--bde-font-size-ratio:1.18}.breakdance{font-family:var(--bde-body-font-family);font-size:var(--bde-body-font-size)}}@media (max-width:320px){.breakdance{font-family:var(--bde-body-font-family);font-size:var(--bde-body-font-size)}:root{--bde-section-vertical-padding:30px;--bde-section-horizontal-padding:10px}}.breakdance .bde-header-builder-24-100{--bde-header-sticky-duration:.6s;--bde-header-width:100%}.breakdance .bde-header-builder-24-100 .bde-header-builder__container{flex-direction:column;padding-left:0;padding-right:0;padding-top:0}.breakdance .bde-header-builder-24-100.bde-header-builder--sticky-styles{background:var(--bde-palette-color-2)}@media screen and (max-width:600px){.breakdance .bde-header-builder{--wp-admin--admin-bar--height:0px}}.breakdance .bde-header-builder-24-100{height:var(---header-height)}@media (max-width:767px){.breakdance .bde-header-builder-24-100 .bde-header-builder__container{padding-bottom:0}}.breakdance .bde-div-24-114{width:100%;align-items:center;text-align:center}.breakdance .bde-div-24-114{background-color:var(--bde-headings-color)}.breakdance .bde-div-24-114{overflow:hidden}.bde-header-builder--sticky-styles .hide-on-sticky{transform:translateY(-100%);max-height:0;padding-bottom:0;padding-top:0}.breakdance .bde-div-24-114>div{opacity:1}.bde-header-builder--sticky-styles .hide-on-sticky>div{opacity:0}.bde-header-builder--sticky-styles #logo{filter:invert(100%)}.bde-header-builder--sticky-styles .breakdance-menu-list li a{color:#fff}@media (max-width:767px) and (min-width:480px){.breakdance .bde-div-24-114{display:none}}@media (max-width:479px){.breakdance .bde-div-24-114{display:none}}@media (max-width:767px){.bde-header-builder--sticky-styles .breakdance-menu-toggle{display:flex;filter:invert(100%)}}.breakdance .bde-div-24-125{width:100%;padding-right:10px;padding-left:10px}.breakdance .bde-div-24-125{max-width:var(--site-width)}@media (min-width:768px){.breakdance .bde-menu-24-115 .breakdance-menu{--links-gap:30px;--link-color:var(--bde-palette-color-3);--link-color-hover:var(--bde-brand-primary-color);--link-padding-right:0px;--link-padding-left:0px}.breakdance .bde-menu-24-115 .breakdance-menu-link{color:var(--bde-palette-color-3);font-family:"Open Sans",sans-serif;font-size:1.6rem}}.breakdance .bde-menu-24-115 .breakdance-menu-list>li:first-child a{font-weight:700;color:#e8ff44}.breakdance .bde-menu-24-115 .breakdance-menu-list>li:first-child{border-bottom:3px solid #e8ff44}@media (max-width:767px){.breakdance .bde-menu-24-115 .breakdance-menu{--links-gap:0;--dropdown-link-icon-display:none;--dropdown-link-description-display:none;--dropdown-links-gap:var(--gap-none)}.breakdance .bde-menu-24-115 .breakdance-menu-list{align-items:stretch;background-color:var(--menu-background);display:none;flex-direction:column;left:var(--mobile-offset-x);max-height:var(--menu-max-height);overflow-y:auto;position:absolute;top:var(--mobile-offset-y,100%);width:100vw;z-index:var(--bde-z-index-menu-mobile)}.breakdance .bde-menu-24-115 .breakdance-menu-list>:last-child{border-bottom:var(--link-border)}.breakdance .bde-menu-24-115 .breakdance-menu .breakdance-menu-link{border-top:var(--link-border);outline-offset:-1px;padding:var(--mobile-link-padding-top) var(--mobile-link-padding-right) var(--mobile-link-padding-bottom) var(--mobile-link-padding-left)}.breakdance .bde-menu-24-115 .breakdance-menu-toggle{display:flex}}.breakdance .bde-div-24-124{width:100%;padding-right:10px;padding-left:10px;gap:16rem;flex-wrap:wrap;flex-direction:row;align-items:center;justify-content:flex-start}.breakdance .bde-div-24-124{max-width:1600px}@media (max-width:1119px){.breakdance .bde-div-24-124{flex-wrap:wrap;flex-direction:row;justify-content:space-between}}@media (max-width:1023px){.breakdance .bde-div-24-124{gap:0px}}@media (max-width:767px){.breakdance .bde-div-24-124{padding:20px 30px 20px 20px}}@media (max-width:479px){.breakdance .bde-div-24-124{gap:0px}}@media (max-width:320px){.breakdance .bde-div-24-124{padding-right:20px;padding-left:10px;gap:0px}}.breakdance .bde-image-24-112{width:150px}.breakdance .bde-image-24-112 .breakdance-image-object{width:100%;height:auto}@media (max-width:767px){.breakdance .bde-menu-24-101 .breakdance-menu{--menu-background:var(--bde-headings-color);--menu-duration:.6s;--mobile-offcanvas-width:300px;--mobile-topbar-close-button-size:28px;--mobile-topbar-close-button-color:#fff;--link-border-color:#5a5555;--link-color-active:#fff}}@media (min-width:768px){.breakdance .bde-menu-24-101 .breakdance-menu{--link-color-hover:#898690}.breakdance .bde-menu-24-101 .breakdance-menu-link{font-family:"Roboto",sans-serif;font-weight:300}}@media (max-width:767px){.breakdance .bde-menu-24-101 .breakdance-menu{--link-color:var(--bde-palette-color-3)}.breakdance .bde-menu-24-101 .breakdance-menu-link{color:var(--bde-palette-color-3);font-family:"Open Sans",sans-serif;font-size:20px;font-weight:400}.breakdance .bde-menu-24-101 .breakdance-menu{--links-gap:0;--dropdown-link-icon-display:none;--dropdown-link-description-display:none;--dropdown-links-gap:var(--gap-none)}.breakdance .bde-menu-24-101 .breakdance-menu-list{align-items:stretch;background-color:var(--menu-background);display:none;flex-direction:column;left:var(--mobile-offset-x);max-height:var(--menu-max-height);overflow-y:auto;position:absolute;top:var(--mobile-offset-y,100%);width:100vw;z-index:var(--bde-z-index-menu-mobile)}.breakdance .bde-menu-24-101 .breakdance-menu-list>:last-child{border-bottom:var(--link-border)}.breakdance .bde-menu-24-101 .breakdance-menu .breakdance-menu-link{border-top:var(--link-border);outline-offset:-1px;padding:var(--mobile-link-padding-top) var(--mobile-link-padding-right) var(--mobile-link-padding-bottom) var(--mobile-link-padding-left)}.breakdance .bde-menu-24-101 .breakdance-menu-link-arrow{border-top:var(--link-border);bottom:0;position:absolute;right:0;top:0}.breakdance .bde-menu-24-101 .breakdance-dropdown-floater{transform:none;visibility:visible}.breakdance .bde-menu-24-101 .breakdance-dropdown-body{background-color:var(--link-background-color);border-radius:0;border-top:var(--link-border);box-shadow:none;flex-direction:column}.breakdance .bde-menu-24-101 .breakdance-dropdown--custom .breakdance-dropdown-floater{width:auto}.breakdance .bde-menu-24-101 .breakdance-menu-topbar{align-items:center;display:flex}.breakdance .bde-menu-24-101 .breakdance-menu-toggle{display:flex}}@media (max-width:479px){@media (max-width:767px){.breakdance .bde-menu-24-101 .breakdance-menu{--link-color:#fbf9ff}.breakdance .bde-menu-24-101 .breakdance-menu-link{color:#fbf9ff}}}@media (min-width:1120px){.breakdance .bde-menu-custom-dropdown-24-140 .breakdance-dropdown{--dropdown-background-color:#fff}}@media (min-width:1120px){.breakdance .bde-menu-custom-dropdown-24-140{display:none}}@media (max-width:1119px) and (min-width:1024px){.breakdance .bde-menu-custom-dropdown-24-140{display:none}}@media (max-width:1023px) and (min-width:768px){.breakdance .bde-menu-custom-dropdown-24-140{display:none}}@media (max-width:767px){@media (min-width:1120px){.breakdance .bde-menu-custom-dropdown-24-140 .breakdance-dropdown-body{border-top:2px solid #fff;border-bottom:2px solid #fff;border-left:2px solid #fff;border-right:2px solid #fff}.breakdance .bde-menu-custom-dropdown-24-140 .breakdance-dropdown-custom-content{flex-wrap:wrap;flex-direction:row;align-items:center;justify-content:flex-start}}.breakdance .bde-menu-custom-dropdown-24-140{margin-top:40px}}@media (max-width:767px){.breakdance .bde-div-24-150{gap:10px}}.breakdance .bde-text-link-24-146{font-size:18px;font-weight:600;text-transform:capitalize}@media (max-width:767px){.breakdance .bde-text-link-24-146{color:var(--bde-brand-primary-color);text-decoration-color:var(--bde-palette-color-6);text-decoration-line:none}}.breakdance .bde-text-link-24-149{font-size:18px;font-weight:600;text-transform:capitalize}@media (max-width:767px){.breakdance .bde-text-link-24-149{color:var(--bde-brand-primary-color);text-decoration-color:var(--bde-palette-color-6);text-decoration-line:none}}.breakdance .bde-text-link-24-148{font-size:18px;font-weight:600;text-transform:capitalize}@media (max-width:767px){.breakdance .bde-text-link-24-148{color:var(--bde-brand-primary-color);text-decoration-color:var(--bde-palette-color-6);text-decoration-line:none}}.breakdance .bde-text-link-24-147{font-size:18px;font-weight:600;text-transform:capitalize}@media (max-width:767px){.breakdance .bde-text-link-24-147{color:var(--bde-brand-primary-color);text-decoration-color:var(--bde-palette-color-6);text-decoration-line:none}}.breakdance .bde-section-1268-100 .section-container{flex-wrap:wrap;flex-direction:row;align-items:center;justify-content:center}.breakdance .bde-section-1268-100{background-image:url(https://taylorping.com/wp-content/uploads/TP-bg-min.jpg);background-size:100% 800px;background-repeat:no-repeat;background-position:center center}.breakdance .bde-section-1268-100>.section-background-overlay{background-size:auto 500px;background-repeat:no-repeat;background-position:left bottom}.breakdance .bde-section-1268-100 .section-container{min-height:800px}.breakdance .bde-section-1268-100 .section-container{--bde-section-width:100%}.breakdance .bde-section-1268-100 .section-container{padding-bottom:100px;padding-top:calc(var(--header-height)*1.2)}.breakdance .bde-section-1268-100{position:relative}@media (max-width:1119px){.breakdance .bde-section-1268-100 .section-container{flex-wrap:wrap;flex-direction:row;align-items:flex-end}.breakdance .bde-section-1268-100 .section-container{min-height:600px}}@media (max-width:1023px){.breakdance .bde-section-1268-100 .section-container{flex-wrap:wrap;flex-direction:row;align-items:flex-end}.breakdance .bde-section-1268-100{background-size:1600px auto;background-repeat:no-repeat;background-position:center top}.breakdance .bde-section-1268-100 .section-container{min-height:500px}}@media (max-width:767px){.breakdance .bde-section-1268-100 .section-container{flex-wrap:wrap;flex-direction:row;align-items:flex-start;justify-content:center}.breakdance .bde-section-1268-100 .section-container{min-height:500px}}@media (max-width:479px){.breakdance .bde-section-1268-100 .section-container{flex-wrap:wrap;flex-direction:row;align-items:flex-start;justify-content:center}.breakdance .bde-section-1268-100 .section-container{min-height:450px}}.breakdance .bde-image-1268-122{max-width:600px}.breakdance .bde-image-1268-122{position:absolute;left:0;bottom:0}@media (max-width:1119px){.breakdance .bde-image-1268-122{max-width:430px}}@media (max-width:1023px){.breakdance .bde-image-1268-122{max-width:330px}}@media (max-width:767px){.breakdance .bde-image-1268-122{max-width:260px}}@media (max-width:479px){.breakdance .bde-image-1268-122{max-width:230px}}.breakdance .bde-image-1268-101{position:absolute;top:26%}.breakdance .bde-dual-heading-1268-113{max-width:800px;margin-top:49px;text-align:left;color:var(--bde-palette-color-3);font-weight:400}.breakdance .bde-dual-heading-1268-113 .dual-heading--primary{font-family:bely-display}.breakdance .bde-dual-heading-1268-113 .dual-heading--secondary{color:var(--bde-brand-primary-color);font-size:var(--preset-id-9346f41a-a66b-4dad-a958-4de96df9fcc9-font-size);font-family:var(--preset-id-9346f41a-a66b-4dad-a958-4de96df9fcc9-font-family);font-weight:var(--preset-id-9346f41a-a66b-4dad-a958-4de96df9fcc9-font-weight)}.breakdance .bde-dual-heading-1268-113{margin-left:4em}.breakdance .bde-dual-heading-1268-113.bde-dual-heading span:not(:first-child){margin-left:6rem;line-height:.8}.breakdance .bde-dual-heading-1268-113.bde-dual-heading span:last-child{margin-left:2em}@media (max-width:1119px){.breakdance .bde-dual-heading-1268-113{max-width:500px}}@media (max-width:1023px){.breakdance .bde-dual-heading-1268-113{margin-left:6em}}@media (max-width:767px){.breakdance .bde-dual-heading-1268-113{margin-left:2em}.breakdance .bde-dual-heading-1268-113.bde-dual-heading span:not(:first-child){margin-left:4rem}.breakdance .bde-dual-heading-1268-113.bde-dual-heading span:last-child{margin-left:3em}}@media (max-width:479px){.breakdance .bde-dual-heading-1268-113{margin-top:10px}}@media (max-width:320px){.breakdance .bde-dual-heading-1268-113{margin-top:-1px;margin-left:20px}}.breakdance .bde-back-to-top-579-127 .bde-back-to-top__button{background-color:var(--bde-headings-color)}.breakdance .bde-back-to-top-579-127.bde-back-to-top--icon .bde-back-to-top__button{border-top:1px solid #1d1d1d;border-bottom:1px solid #1d1d1d;border-left:1px solid #1d1d1d;border-right:1px solid #1d1d1d}.breakdance .bde-back-to-top-579-127 .bde-back-to-top__icon-wrap{color:var(--bde-brand-primary-color)}#piotnetforms .p52717094 .piotnetforms-field-group>label{font-family:inherit}#piotnetforms .p43325836 .piotnetforms-field-group>label{font-family:inherit}#piotnetforms .p95101363 .piotnetforms-field-group>label{font-family:inherit}#piotnetforms .p55093961 .piotnetforms-field-group>label{font-family:inherit}#piotnetforms .p74925714 .piotnetforms-message{font-family:inherit}#piotnetforms .p74925714 .piotnetforms-message{font-size:1.4rem}#piotnetforms .p74925714 .piotnetforms-message{font-weight:600}#piotnetforms .p74925714 .piotnetforms-message.piotnetforms-message-success{color:#e8ff44}#piotnetforms .p74925714 .piotnetforms-message.piotnetforms-message-danger{color:rgba(255,112,112,1)}#piotnetforms .p18490881 .piotnetforms-field-group>label{font-family:inherit}#piotnetforms .p12956195 .piotnetforms-field-group>label{font-family:inherit}#piotnetforms .p78785903 .piotnetforms-field-group>label{font-family:inherit}#piotnetforms .p69007446 .piotnetforms-field-group>label{font-family:inherit}#piotnetforms .p64471425 .piotnetforms-field-group>label{font-family:inherit}#piotnetforms .p41454441 .piotnetforms-field-group>label{font-family:inherit}#piotnetforms .p45199446 .piotnetforms-field-group>label{font-family:inherit}#piotnetforms .p59313199 .piotnetforms-message{font-family:inherit}#piotnetforms .p59313199 .piotnetforms-message{font-size:1.4rem}#piotnetforms .p59313199 .piotnetforms-message{font-weight:600}#piotnetforms .p59313199 .piotnetforms-message.piotnetforms-message-success{color:#e8ff44}#piotnetforms .p59313199 .piotnetforms-message.piotnetforms-message-danger{color:rgba(255,112,112,1)}#piotnetforms .p33326542 .piotnetforms-message{position:absolute;top:50px;width:400px;left:-31.66666rem}#piotnetforms .p88876449 .piotnetforms-field-group>label{color:rgba(255,255,255,1)}#piotnetforms .p88876449 .piotnetforms-field-group>label{font-family:inherit}#piotnetforms .p33326542 .piotnetforms-message{font-family:inherit}#piotnetforms .p33326542 .piotnetforms-message{font-size:1.2rem}#piotnetforms .p33326542 .piotnetforms-message{font-weight:600}#piotnetforms .p33326542 .piotnetforms-message.piotnetforms-message-success{color:#e8ff44}#piotnetforms .p33326542 .piotnetforms-message.piotnetforms-message-danger{color:rgba(255,112,112,1)}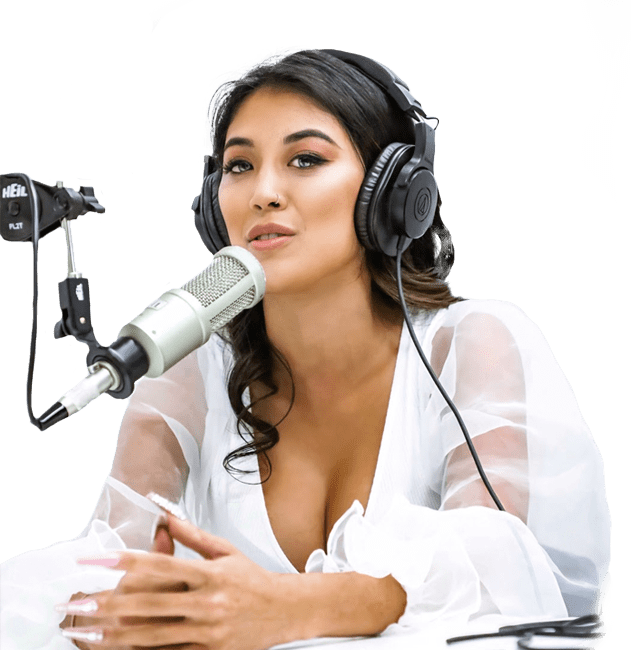 Inspire the World
with Your
Story
Empower Your Business Insight with Forging Founders
Are you an entrepreneur or innovator seeking trustworthy news? Our platform features stories from real business experts and industry specialists, enhancing our community's knowledge. If you're interested in contributing, review our guidelines and complete the form below. For advertising, use the intake form, and we'll reach out soon.
Guiding Excellence: Our Editorial Standards
Our editorial standards prioritize reliable content. No hate, discrimination, or false facts. If you're contributing, make sure your article matches our rules. Thanks for your interest in becoming part of our community.
Connect
Get special offers, free giveaways, publication opportunities, and once-in-a-lifetime deals!